Business Promotion Ideas: 10 Great Tools for Online Content Marketing

 
With almost all businesses taking an online trend, content promotion and distribution online tools for businesses are paramount. A business cannot thrive without customers, and distribution of content is essential in creating a large customer base. In fact, content marketing is the cornerstone marketing strategy for all businesses. Here are 10 online tools that businesses can use for content promotion and distribution online.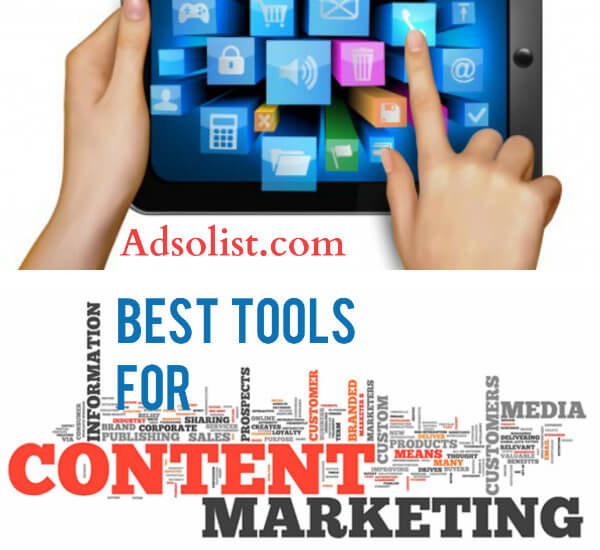 Content Distribution, Online Sharing & Engagement Tools for Businesses
Internet marketing is evolving each passing days and there are new tools and software applications being invented for Internet marketers. Though, the situation has somehow confused an average marketer and new entrepreneurs.
The article is written for the same kind of people to help them choosing the best marketing tools for their business success.
→ Here is the compilation of 10 most necessary tools and resources to promote a business online-
#1- eBooks
EBooks are great content promotion and distribution channels in the modern business world. You just need to come up with irresistible topics and adhere to the eBook writing style. Once the book is ready, hire a professional proofreader and publish it in your blog or website. Make it part of your freebies on your website or sell it through online bookstores.
#2- Press releases
Press releases help businesses in disseminating information to its clients. They are used to announce new products, change in the production method, describe new refinements in various commodities among other pieces of information that are useful to a prospective customer. Press releases can be distributed via free or paying Press Release distribution websites.
#3- Blogs
Blogs have become mainstream communication channels for businesses. It is common nowadays for businesses to run blogs within their websites in order to give further information to the customer. Blogging can also be done separately in order to provide all the information that someone may need. People are even making large sums of money by distributing content or marketing businesses through blogging.
#4- Websites
Off course we the importance of websites in content distribution cannot be underestimated. Websites provide all the information that pertains to the relevant business, thereby acting as crucial content distribution channels. Optimizing the content using various Search Engine Optimization strategies adds color to the already good package.
#5- Newsletters and email distribution lists
If a business has a collection of email addresses of prospective clients, then it is easy to distribute content to these clients through email. The email may contain promotional information concerning the operations of the business. Where the email contains bulky images and videos, Dropbox can be used. Visitors to a website can also be encouraged to sign up for the weekly or monthly newsletter.
#6- Social media
About 1/3 of the world population is on social networks. This hammers the fact that social media is the king of content promotion and distribution. Current development in the social media has also made it possible to use other tools to monitor how well content is being shared via a certain social network. Technology, just like the people on Facebook grows by the minute, and we are all sure that in the next few years, a lot will have changed in this sector.
See also :
→ 7 Effective Marketing Tips for Promoting your Business via Twitter
→ What are the 10 Successful ways to promote a Facebook Business Page 
#7- Google ad words and Banner ads
With Google Ad Words, you create ads for your business, the ads appear in Google and visitors of the Google website will see the ads on the search result pages. They can then just click on the ads and get redirected to the corresponding business website. Banner ads are forms of advertising on the internet that are placed on ad servers. They are popular with larger businesses.
#8-  Social media related tools
On top of being a tool for content distribution on its own, social media also creates a suitable platform for other content distribution and monitoring tools.
Some of the best social media tools are :-
See: Top 10 Social Media Tools
#9- Online journals, magazines and newspapers
Globalization has changed everything, from the way we communicate to the way we do businesses. Currently, people do not have to go the newspaper vendor to get a copy of the daily newspaper. There is an online version of most read newspapers and magazines, and businesses can post their content on these magazines, newspapers and journals for distribution.
#10-  7 more tools for content marketing and business growth
The list of tools used for content distribution grows by the day. Here are the 7 great tools that are of great help.
All said and done, you need to involve your community in these marketing ideas. In this regard, you should attend in-person events that are organized in the community and interview your customers.
Running charitable campaigns will also help a great deal as well as taking polls in your website to determine the views of the customers. Furthermore, do not be a show off, educate openly and honestly in all these channels and be a nurturer. With all these, you can be sure your business will grow in leaps and bounds.