Beginner's Guide on How to successfully start an employment and recruitment placement agency 
All said and done, in many countries around the world, employment and recruitment agencies have gained increasing importance in the labor market. They offer employment-related services in many areas, including placement of temporary workers and facilitation of labor migration.
Don't forget to →  promote your newly created business over PR Sites 
However, given the diversity of activity in this industry, setting up an operational framework for private employment agencies is a complex task requiring coordination among various government agencies and the support of workers' and employers' organizations, as outlined below.
If you want to start a new consultancy and placement agency of your own individually, then you need to consider some important points before taking the final decision.  Starting a new business is just a step but to make it successful you need to take many important steps along the way to running a business successfully.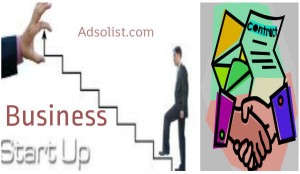 [ Related Read:  How to choose a new Business that suits you perfectly ]
Most of the new businesses fail measurably in the initial phase due to lack of knowledge and proper management and coordination.
Starting a business and running the one successfully are two things very different to each other .
Here is a step-by-step procedure of forming and running a consultancy business successfully :-
1. Familiarize yourself with the nitty-gritty of the operations of an employment and recruitment agency business
You need to have a basic understanding of all the practical details involved in running an employment and recruitment agency business, even if it means attending a relevant course. For instance, you need to:
· Understand how to balance the responsibilities between the commercial, legal and ethical requirements of running a recruitment consultancy
· Understand the nature of the recruitment market – its opportunities, rewards and potential pitfalls
· Recognize the importance and application of establishing strong market differentiation
· Understand key financial issues and sources of support available during the challenging start-up phase of the business
· Appreciate the fundamentals of preparing a realistic and attractive business plan
· Grasp the essential commercial aspects of running a successful recruitment business, including selecting appropriate premises, marketing and administrative support systems
· Fully understand the value of properly considered Terms of Business and how to apply them, including guidance on how to conduct research to enable the appropriate pricing for your services and how to resist pressure to reduce margins
· Appreciate the importance and value of measuring the key business and activity ratios and how to use them to encourage and develop business and staff performance
· The key elements included in structuring and implementing a motivational yet commercially viable commission system for staff
· Understand the main legislation affecting the running of a recruitment consultancy
· Understand and comply with Discrimination legislation throughout the recruitment process.
2. Comply with the general conditions and regulations
Once you are aware of everything that is needed for the operation of the business, you need to understand the International Labor Laws governing the operation of employment agencies and comply with them. Generally, regulating and monitoring the activities of employment and recruitment agencies requires a responsible administrative authority for the enforcement of the prevailing legislation.
In most countries, the authority lies with a specifically designated department within the Ministry of Labor, while other governments have created a separate authority charged with monitoring the activities of these agencies.
Whichever the case, the following general rules must be complied with in the formation of an employment agency business.
· Meeting the minimum personal and professional qualifications. You need to present documents that evidence your academic and professional credentials that make you suitable to form and run an employment agency.
· Payment of the stipulated registration fee
· Proof of financial capacities – Deposit and minimum start-up capital
· Proof of management and marketing capabilities
· Validity of license and re-application
· Scope and transfer-ability of the license
· Agreement to comply with labor and equal opportunity laws
· compliance with the reporting requirements
· Registration with other government business regulation and tax authorities
3. Choose the right recruitment software
Understanding the general rules and regulations will pave way for the process of making the dream a reality to kick off. At this stage, you are required to select the recruitment software that will match your objectives and budget. Even if you intent to have a brick-and-mortar office, online presence will be crucial to the success of your business.
4. Build a network of clients and candidates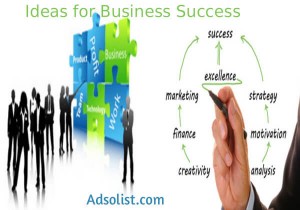 Recruiters and job seekers form the backbone of the success of an employment recruitment agency. For this reason, you need to build a large network of hiring bodies and job hunters in all fields of the economy, or in your area of specialization.
5. Learn how to conduct business with employers and their hiring authorities
This is an important step in running your business. You need to have a knack of finding the most qualified candidates for a particular job opening and interviewing them in the most appropriate way. That is the essence of your existence in the employment recruitment and placement industry.
You also need to consider the confidentiality and sharing of clients and job seekers personal information. The collection, storage and communication of all personal data of workers should always be carried out pursuant to national laws and regulations on personal data protection.
6. learn how to find contract recruiting assignments
There are several organizations that hire several employees at a certain time, and do so in a regular manner. For instance, there are organizations that offer graduate recruitment every year. If you get a contract with one of these organizations, you can be sure that you will be successful in due course.
For this reason, make sure that you strike a balance between your desire for profit maximization and the need to offer affordable services.
7. Decide what fees to charge your clients
Deciding the fees to charge to your clients is a crucial step in determining how profitable your business will be. On the same note, it also has a bearing to the probability of having a large network of recruiters and job seekers, as everyone out there is looking for an opportunity to save a coin or two.
8. Monitor the success of your business
Having undergone all the crucial steps in the formation of the employment and recruitment agency business, the next important thing is monitoring the success of your business. You need to factor in the various performance indications in order to know whether you are doing well or not.
Conclusion: 
The business world today requires pragmatic employment and recruitment policies that will make it a better part to live in. For any business to succeed today, it requires talented individuals who, will provide long-term solutions to the organization and guide its operations.
On the same note, there is need to lower the unemployment rates as people all over the world seek suitable jobs that will help them participate in nation building and in order to have a share of the national cake.