Online Marketing Tips for Crafting a Business Press Release – 6 Things to keep in mind for Creating an Effective Press Release Article.
A Press Release(PR) is perhaps the first thing that you do in order to promote a newly opened business or company or a website.
Press releases have become a standard part of the business world, but many companies are not using them to their full potential. When properly used, a press release can spark the interest of journalists editors and others — garnering lots of free publicity and word of mouth advertising. PR submission is thought to be the foremost step taken towards effective advertising and marketing strategies by any business or company.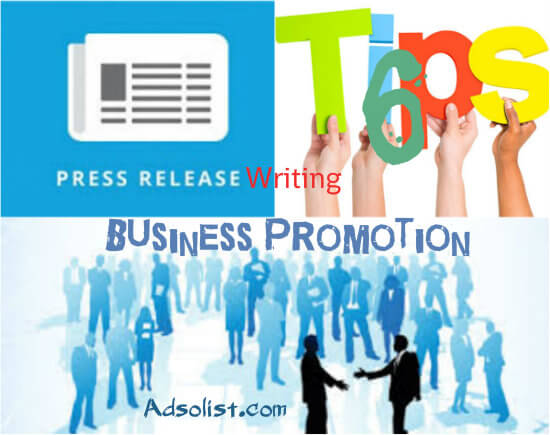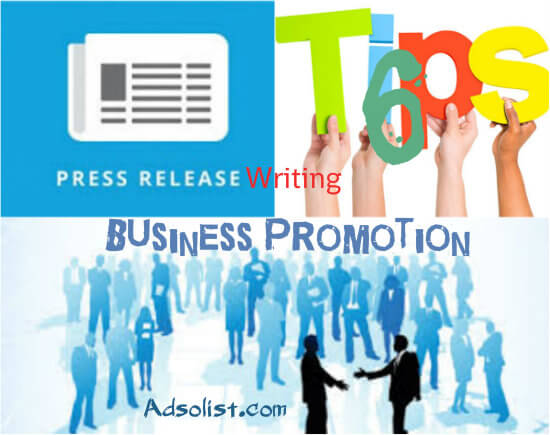 This kind of coverage can be invaluable — turning a mediocre product launch into a blockbuster or transforming a dull grand opening into a must-attend event. With so much on the line business owners need to make every effort to create compelling press releases that will get attention —and results. Considering that PR web submission is very important for business promotion; we have compiled here 6 basic tips for creating a powerful Press Release article which you should submit to the list of best press release websites on the internet.
6 Tips for Writing a Powerful Business Press Release Article:
#1. Use a Compelling Headline
The headline is a critical part of any press release. It is the first thing the recipient sees, so it needs to be compelling and interesting. Keep in mind that the average journalist may receive dozens of press releases—if you are to get noticed you need to make yours stand out.
#2. Get Right to the Point
Your press release should introduce its main point in the first paragraph. A bit of background information is fine —just keep it as short as possible. If you are opening a new location, the press release should provide that information within the first couple of lines.
It is important that the recipient be able to scan the press release and find the relevant information quickly.
#3. Keep it Short and Sweet
You probably have a lot to say, but it is best to keep your press release on point —and keep it short. The best press releases are as concise as they are compelling —try your best to keep the press release to a single page. You can go to a second page if you absolutely must, but it is better to look for ways to trim your content and make sure it fits on one page.
#4. Proofread the Press Release
Then Proofread it Again. A simple typo or grammatical error could undermine the credibility of your press release — and nullify all your hard work. You need to read — and reread — your press release several times before you send it out.
Do not completely rely on the spelling and grammar checkers built into your word processor. They can miss grammatical mistakes and inappropriate word choices. It is a good idea to have a friend read the press release as well — a second set of eyes can often spot problems you overlooked.
#5 Provide Full Contact Information
The whole purpose of a press release is to get attention for your business, services, company, website, or your event, so you want to make it easy for interested parties to contact you for more information.
Whether your press release is announcing the grand opening of a new store, s special promotion or an annual event, readers may have questions. It is important to give those readers an easy way to contact you, so make sure your press release includes your email address, phone number and other relevant information.
Including a link to the company website, blog or Facebook page is a smart move as well.
#6. Give Links to Additional Information
Journalists who receive your press release maybe too busy to call you on the phone or send you an email, so it is important to provide a link to more information. This could be a link to the relevant page on your website, or to a recent blog post. Just make sure you provide a way for interested parties to get more information about your company and what it has to offer.