12 Instagram Marketing Tips to get more results from your Instagram Marketing
We all value the fact that how useful Instagram invigorate our marketing results. If you are struggling with your Instagram marketing and not fetching desired results you might be missing out these tweaks.
We will quickly take you through 12 ultimate social media tips to give your Instagram marketing a thrust.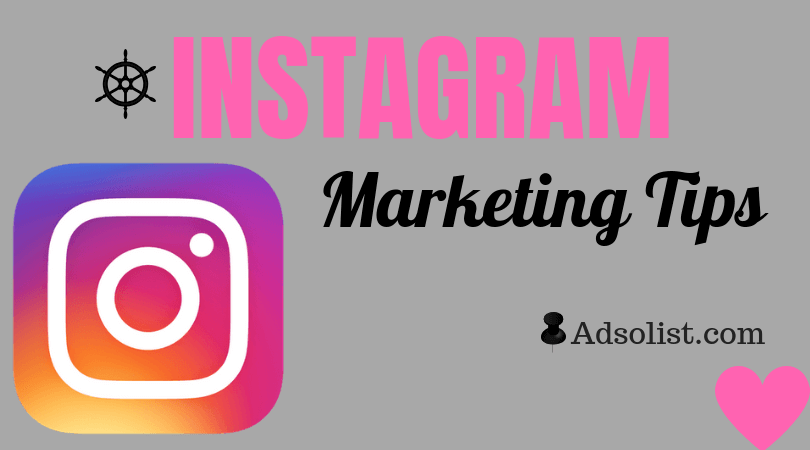 Instagram: Marketing Tips
12 business promotion ideas and tips for being successful with Instagram social marketing:
1. Use Hashtags
We all are using hashtags on Instagram so you will wonder what is new with this hack that we are going to talk about.
If we use hashtags keeping in mind the following three points we get more results than usual:-
a. Use Hashtags according to our industry type
b. Use Trending and most Popular Hashtags
c. Use Hashtags for self-promotion and make a community of your own
2. Mentions Works
Mentioning your active fans increases the engagement and it not only gets their attention but also the posts start getting more attention from all other fans as well.
By mentioning fans you make them feel special and privileged and hold chances of getting shutouts and other favors which gets you more followers, likes and comments.
But don't mention fans until you genuinely feel that the specific fan would be interested in it. Build more rapport and exchange few likes and comments before getting to the mention thing.
3. Reposts
Reposts and ask for reposts.
Reposts the posts of your fans which you find good enough for your Instagram theme but don't forget to give them the due credit.
Ask you fans with more followers to repost for you or just repost their posts and you hold good chances of getting a repost in near future.
While reposting on your Instagram do bare in mind the post goes with your theme and content plan. It should not be a spoiler in the middle just for getting a repost. So analyse properly before reposting.
4. Likes and Comments
Like and comment not only on the pictures from your fans and followers but also use relevant hashtags to find new potential followers who would check out your Instagram when gets notified about you liking on their pictures.
Comment and participate in discussions and answer to the questions and try to help out and support. It will help you build trust and gain you followers also.
5. Photo Contests
Run photo contest and encourage your fans to share or repost your pictures for a reward. It helps build engagement and good for getting more followers from your present followers accounts once they share your posts.
Setup rules ad conditions for posting and also give rewards to the winners.
6. Hashtags Contests
Hashtags helps you get more visibility. It is also good to start your own trend and build your community.
Encourage your followed to use your hashtags with most of their posts and. Keep enticing reward for the winners. Run such contest at least once every month or fortnightly.
7. Add Humor
Everyone loves some fun to escaped from the monotony. Add some humor while you comment and also be creative with your posts to tingle the fans while on the move. After office hours are best for such posts when individuals are little exhausted from their daily routine.
Do not compromise with your standards and keep in mind your brand value before posting such posts. Maintain standards and never post any substandard jokes or such stuffs.
8. Spice Up
Do not fear to little off track and add something that you fans will love to see. Some personal trip or travel picture which is good to watch once in a while and better for a change. Some great travel picture of nature or animals, food or some other event, anything unique is good to add some spice.
9. Be Honest
Always be honest with your posts. Fans form you image in mind with the kind of posts you do. The way you respond to the comments and reply to the queries. You are setting up your brand value with everything you do. Do not tar your image by saying anything wrong or being impolite and unprofessional. Fans will repay the authenticity.
10. Be Real
Fans love to see the person behind their favorite account. It doesn't hurt if you show some sneak peaks once in a while. It could be in form of thanks giving video when you achieve some target or it could be just a picture of your office team which is worth sharing.
11. Post Consistently
Consistency is required everywhere on social media. With Instagram as you use hashtags to reach out the target market you get more visibility, likes and followers when you do it consistently and on a optimum time.
12. Monitor Results
Monitoring results will give you an insight of your performance and plan your future strategy accordingly.
It is crucial to monitor performance when you are planning with an aim and looking to augment future results.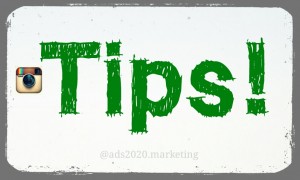 Your opinion : Dear reader, in your opinion which are the two most reliable things that always work with Instagram based marketing?
Please share your experience and views concerning Instagram based social media marketing.