Tips to Promote a Business with Youtube based Social Media Marketing.
With over one-third of all internet users on YouTube everyone wants to take advantage of this popular video sharing site. It is for the obvious reasons that it yields outstanding results and that's why even small companies are investing into YouTube marketing to increase their sales.
We will try to highlight in this article how small businesses can get benefited by marketing on YouTube.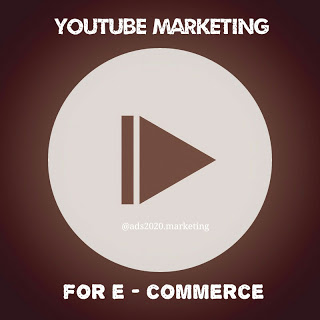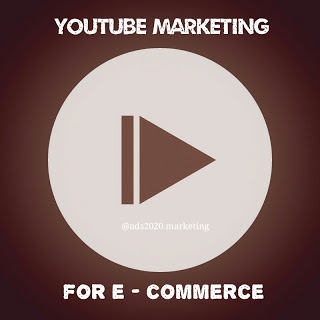 YouTube Marketing for Business Promotion
1. Creating a YouTube Channel for your Brand
Creating a YouTube channel is as simple as ABC. All you need to have a Gmail account with which you are required to sign up for your YouTube channel.
YouTube doesn't require you to have a professional domain or email I'd but just a Gmail I'd is enough to start with a YouTube channel for your brand.
You can even go ahead and start with your personal Gmail I'd but it is always advisable to create a different professional I'd so that in case if you need to share it with anyone who would be managing your YouTube channel out need not share your personal account details and keep both separate.
With signing up you can customize the channel by uploading the logo and naming your YouTube channel. 
Link your channel with other social media networks for your brand for more sharing options for each videos.
Naming your YouTube channel:
Naming your YouTube channel is crucial and an irreversible action. So select a username which can resonate to your brand identity or it can also be a direct name of your brand.
2. Creating Right Kind of Videos that Sell
Making the right kind of videos that sell themselves or get you more sales for your products or services is the core.
Depending on what your product or services are you are required to plan your video scripts. You also need to keep in mind your audience, demographics, their present video consumption behavior, etc. 
A proper planning is crucial to make the video effective and sell-able. It also gets you more results with a single planned video than many videos uploaded without any proper planning or strategy.
Videos that you upload could be of many types as per your plan after a proper analysis but some things shall be considered like, a tutorial video which helps out the audience with something is a big hit on YouTube.
So, if you are offering a herbal beauty product you can make further more videos that can offer other health and beauty solutions.
There is a very famous company by the name "Lush" which is into handmade natural beauty products and they are the biggest and best in the world. 
Their consumers love them for they offer chemical free, freshly handmade shampoos, bath and beauty products. Their YouTube channel is all about 'how they make their products' so that consumers who use it are well aware about what they are putting on their skin on hair which is the whole purpose of their brand.
Their consumers are aware and they don't want to use chemicals so they can not just blindly trust if Lush does not show them what they actually use to make their products.
Watch this video from "Lush" making their famous coffee face mask:
3. Marketing and Promotion of Youtube Videos
To get more results and rise above the competition making a good video and uploading it is not all about getting the job done. It is equally important to keep getting more and more likes and views for the videos and consistently keep increasing the viewership for your YouTube channel.
a. Optimising your YouTube channel and all the videos is basic to being with for getting more views organically.
b. Promote your videos on Facebook, the social media giant. There are specific groups which will serve to be the best according to your nice and get you more views. Facebook Page Promotion for Brands
c. Twitter is also a great platform to promote your videos, use right hashtags and connect to right audience. Twitter Tips for Business Promotion
d. Instagram is becoming one of the most popular places to get more traffic for your videos on YouTube and traffic on your website as well.Instagram Tips for Business Promotion
e. Snapchat is an amazing place to upload self-destructive snaps of your upcoming videos and create excitement.
f. YouTube paid advertisement gets traffic like nothing else. Invest in YouTube paid ads for more promotion of your videos. 
Next → Social Media Optimization: Best Tools
Hope you liked this article! We have briefly covered the main aspects of Youtube based marketing for your business. We need your opinion and comments to make this article more open and worthful.