7 Tips for Small Business Marketing and website Optimization | SEO isn't Sufficient to Drive Sales Alone – Find Out Why?
Highlights: SEO and website conversions. Factors that effect a website's sales figures apart from good Search Engine Optimization website traffic| Things to improve for website sales apart from SEO and marketing
You must have heard about the saying "you can lead a horse to water, but you can't make him drink", this stands 100% for the web marketing and online traffic generation. I have met 100s of business owners in my 10 years of career in SEO, and yet to find a person, who understands that #1 ranking in Google, shouldn't actually be the sole goal of an online business. Online businesses try to minimize the common website-content related mistakes that hamper your sales.
In this article, we would like to explore why you should re-think your SEO strategy, and what are the other factors on which you should be concentrating, instead of just focusing on SEO.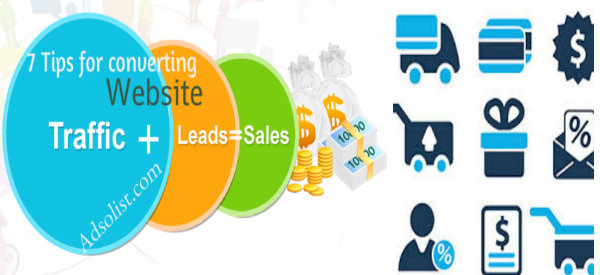 A General & Realistic Definition of SEO?
As you would know, SEO stands for Search Engine Optimization, which simply means optimizing your website such that it ranks highly in Google and other major search engines.
When your potential buyers search for the service/product you have to offer, they can find your website on top of Google. SEO can be divided into its 2 broad categories:
– Off Page SEO – Optimizing & Tweaking the Website Pages
– On Page SEO – Building External Links to Website
In modern age, when Google has literally launched a war against spammers and black-hat SEO techniques, SEO has become even tougher task. Thus only those websites that are actually good tend to rank higher in SERPs, thus SEOs and business owners now have to work double hard to make their website worthy of Google love.
What People Don't Understand About SEO
SEO WILL NOT GENERATE SALES – plain & simple. Driving traffic through SEO and make it land on your website is just first half of the game, the remaining half, which is to make that traffic convert is the tougher and more important part. Most business owners don't understand this at all, which is a very sad reality. They think of SEO as a magic stick that they can just use and sales will start rolling in. Having a user-oriented, content rich, relevant, eye-catching, and convincing website is equally important. If your website doesn't provide relevant information to the visitor, there will be no benefit of being on top of Google, as people won't buy from your website anyways.
Website Conversions – How to Make Them Happen?
Conversions is perhaps the most important part of this equation, if a website has high conversion rate, it means the website is user-friendly, and people actually prefer visiting and staying on your website. It is a good idea to invest in your time and money in SEO, only when you are sure that this particular website design/layout is actually making conversions.
Otherwise you might end up losing a lot of your time and money without any success.
Here are few guidelines through which you can improve your conversion rate in any website.
Follow the guidelines given to improve your sales figure and website conversion rate. These are the most desired features that a business website should posses in order to enhance sales and conversion rate.
1- Lead Capturing: Make sure that each page of your website has an opt-in form through which you can offer your potential customers to sign-up for your newsletter. You can offer visitors something for Free to entice them to fill in the form. You can use this subscription list to market your products/services later on. This will make sure that even if you don't get a sale, you will get a lead that you can market to later on.
2- Most of the Times, Simple is Best: Try and make your website as simple as possible. By giving your users too much of options, you might end up distracting them. Hence it is highly critical to keep it as simple as possible. Give your customers clear indication of how they should use your website and how to navigate between pages. Make it too complicated/fancy, and you will increase the chances of people closing their browsers.
3- Build Trust: The first impression is critical, so make sure you leave a good first impression on your potential customers. Not only your website should be eye-catching, but your content should be relevant, up-to-date and of highest quality as well. Placing testimonials from your past clients on your website can be a good idea, similarly showing your best products/services/portfolio upfront can make people think of you as an authority and reliable source.
4- Add Contact Information: Most of the time, people like to make a call before placing the order. Make sure you have an active phone number and address being shown on all pages of your website, this can increase your conversion ratio ten folds.
5- Live Chat: These days, live support features are available for almost all platforms/CMS. You can make use of this feature to make the first contact with your potential customer easily. For this to work effectively, you will need a resource who can stay online on chat all-day to answer visitor`s questions.
6- Social Presence: Some potential buyers will search for your brand online before placing the order or search for reviews online about your company. It is highly recommended to run proper social media and reputation management campaigns online to ensure they get to see good things upon searching your brand. This also includes creating a blog and updating it regularly, this will give you a chance to share positive news about your company and industry with your potential and existing customers. You can use anyone from the top ranked social media tools for social content optimization. Include the famous social networking websites (Facebook, Pinterest, Twitter, Google Plus, Tumblr, Vimeo, You Tube, etc)  in your online marketing strategy for the best results for social networking leads. Learn how to Promote your Facebook Business Pages.
7- Give them Incentives: Offering visitors a discount or a Free Offer as they abandon the website without completing their order can drastically increase your conversions. There are various scripts available today that can launch a popup as soon as someone looks to close the browser/tab.
The aim of this article was simply to highlight the importance of Website Conversion as compared to SEO. SEO is definitely critical and beneficial for any online business, but relying on it only, will only make things worse for your business, as SEO & Website Conversions cannot work without each other. They must go alongside each other for the optimum results. Hence there is no point in investing all your time and money in SEO, rather you should focus a little on your website structure and landing pages as well.