How to Dominate Indian local online marketplaces: Post free buy and sell Ads for India (25 Best Indian buy sell classified sites list)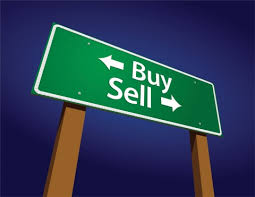 Do you often require to post buy-sell ads on the Internet for Indian country and its local cities? Do you find it difficult to search good number of buy-sell classifieds websites on Google ? Because if you search for buy sell ads on Google then most of the top 10 SERP's are dominated by Buysellads.com- a popular online advertising network for publishers . the list of  these buy sell classified sites is for you!
All of the advertisement portals listed here represent the group of online ad posting sites that are popular online places to "post buy sell ads"  for any city or locality in India. The classifieds list here mentions only those of online classifieds webs that receive high search engine traffic volume for the queries related to buying and selling goods. The sites are very much SEO and user friendly, that's why they are visited by huge number of daily unique visitors.  They have got all the things what make a portal better market place.
Therefore, if you post your advertisements on these online classifieds market places, you stand good chance of getting best results for your posted adverts as these are classified sites that dominantly appear in search engines result pages when users search for related products, services, suppliers, or sellers. Now, you can also dominate the local online marketplaces in India and sell your products or goods online by making free online advertising on these sites collectively .
Tips for small level sellers, good suppliers, and business owners : How to get found on most of the popular search engines and online marketplaces in India?
If you are a small scaled company, business, or individual seller who wants to increase the sales and services of their products and business online, then learn how to dominate the local market places where you would find the target audiences for your marketing and advertising.
There are 3 main sections or areas you have to work upon:-
(i)   Searching the target online markets , registering with the selected market places , listing your business services effectively and posting classified ads , and do all what it takes to make your presence felt widely :-
This is the most fundamental segment in your way to selling products using online advertising. First of all, collect the information about all online marketplaces (classifieds websites, Indian business listing directory sites, social networking websites, etc) available at your disposal.
(ii)  Content marketing plan. Tight up your online marketing strategies and grab the attention. Expose your business and products effectively :-
There are two ways to post ads or market your content online: good way and bad way. Try to use the good way of posting online ads so that it can stand out from your competitors.
(iii) Business leads handling with proper coordination in all concerned departments-  The proper coordination between the sales, marketing, and product teams of your company or business is very necessary. Otherwise leads and sales may go waste. There are reasons why some companies fail to deliver the products even after getting good orders. So, you have to realize every opportunity in your way to sales.
How to use this buy-sell listing?
Some classified sites offer buy sell ads for every types of products (general buy sale advertisements) while some advertising sites offer ad posting for specific products, like : cars, real estates, clothes, houses, computer, pets, mobile phones, etc.
First, see if the advertising site offers posting/searching ads for the products or goods you are interested in. If yes, then post buy sell ads in the relevant and correct category otherwise move on to the next classifieds listing. There is no point in wasting your time by posting ads that will never get published.
List of buy and sell Ad classified sites to make free advertisements to conquer the local Indian marketplaces online
Post free ads and search items listed under buy-sell category
If you want to post buy-sell advertisements online use the list of  best online classifieds. These webs are the best advertising sites in India for buying or selling goods and items.
List of 25 classifieds where smaller level online sellers and buyers can fulfill their all kind of buying and selling needs and requirements easily :-
The above sites are best for online advertising, but if you are willing to pay you can get huge amount of web traffic through posting via paid advertising sites 
Dear readers, please suggest us if there is a good buy sale classified site in India which have left out of this list. Thanks