Free Local Marketing in UK: Promote your UK based Business Online for free over 100s of Top Websites
The present blog post is written for those who want to advertise their business services for the local places in the UK. Representing a business on the Internet is very crucial today, and getting found on local markets is more so.
In the same way as Online Trade Portals are used by big business houses and online sellers and exporters, Business Classifieds portals are the first places on the Internet for a small business owner or seller to promote their products or small level professional services.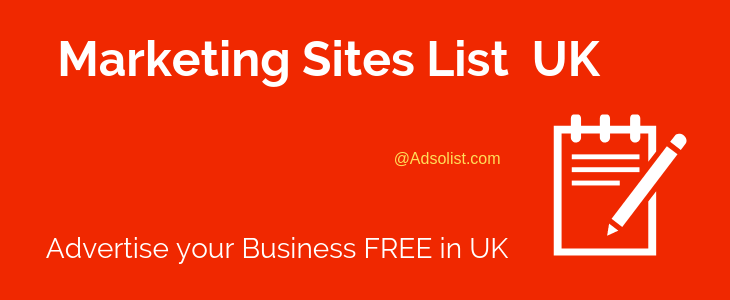 Every of classifieds sites listed below has a category for business/services. The business classified websites list is fresh and has recently been updated for 2018-2019. Posting business advertising content on these classifieds sites is free.
You can register and start listing your business advertisements right away on these popular ad posting sites for UK. Classified sites compiled in this list are old enough to receive good faith and reliability from customers. Each site is the list is SEO friendly and gets good volume of search engine traffic.
Your ads posted on these sites will get good search results from all around the UK. Just go and post ads on these best business ad posting websites.
Advertise your Business Free in UK- List of Best Websites for Small Business Marketing
The websites in the list are of the following types:
[A]. Free Business Advertisement Listing Sites:
On these sites you can simply register an account and publish your business ads straight away. Note that, some sites need registration while other advertisement submission sites allow posting ads without registration and sign in. One more important thing about these sites is that they don't keep your ad listings for forever.
I mean, the ads get expired or deleted after some time ( the time is different for different advert sites). You should keep a record of where you publish your ads, so that you can relist or reactivate them as and when needed. 
Post free business ads
online over Classifieds and Marketing Sites from the United Kingdom (UK) and see your business getting higher leads and sales.
[B].
Online Listing Sites for Local SEO and Business marketing
You can advertise any type of business that is legal on these business advertising sites. Some of them are business directory sites that offer business listing options for free, just fill out every details they ask about your business services and your business would get listed free on these good directory sites.
[C].
Promote and Enlist your business over Top Social Media Marketing Sites
I am sure there is no one on the planet who knows the Internet and is not aware of the power of social media sites. For an example, LinkedIn is unarguably the best free marketing site for generating leads for B2B.
Though, Facebook is the number#1 social media site for business marketing in general. Facebook platform is helpful for any and all kinds of businesses while Twitter is preferably suitable for finding the audience which is more educated and intellectual than the rest of the social media sites.
Apart from the popular social media sites you should also create accounts for your business at the sites that other small businesses are using, like Reddit, Scoop.it, Midium.com, WordPress.com, Buzzfeed
Business Classified Sites to Advertise your Business Online Free in UK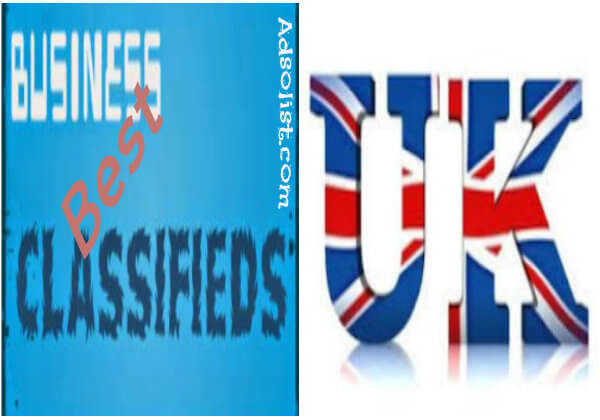 List your business free in the Best of the UK classifieds Websites for business and services category. 25 best business classified sites for all UK cities.
So, if you are among the ones who want to take their business where their audience is, then you must grab this business opportunity classifieds list and make full attempts to be widely visible on the popular classifieds portals as they are very easy and commonly used webs by the Internet users.
Post free business services online ads on UK classified sites. A list of best business classifieds for UK where you can list your business or post advertisements for your company, business, or professional services.
Also, visit this page to find a listing of top 50 online places for Free classified sites in UK.
http://www.olx.co.uk/

http://www.adoos.co.uk/

http://www.1uk-classifieds.com/

http://www.smallbizads.co.uk/

http://www.adtrader.co.uk/

http://www.vivastreet.co.uk/

http://www.backpage.com/

http://www.adpost.com/uk/

http://www.ablewise.com/ads/listings/United-Kingdom/

http://www.locanto.co.uk/

http://www.uneeds.co.uk/

http://www.adgo.co.uk/

http://www.businessclassified.co.uk/

craigslist.co.uk/

http://www.christianbusinessdirect.co.uk/
Local Business Listing Sites UK: Submit your Business Online for Free Digital Marketing and SEO
Adding your business details into local citation sites: Perhaps this is the most important way to optimize your business for local search rankings in different business search engines in the UK regions. I think you already are aware about how people search business and service providers in their local areas for that small day to day life needs at work and home.
For example, People from UK use Google Local Places to find out nearby places and services in their locality. I am sure, everyone (literate or illiterate) who uses a smart phone knows what is Google Map and how it is useful for searching places nearby them. In the same, Google local places is also very useful and popularly common to find services nearby you.
Hence, it becomes compulsory ( though, it is a negative word in that sense, i would rather 'delightful') for businesses to list their details and information in Google local listing page (which is now called 'Google My Business').
Off-course Google takes most of the traffic when it comes to finding businesses in local areas, but we cant ignore the effect of the other such local search engines which may make a good impact if taken combinedly into account. For example, Yell, Yext, Yellowpages, Foursquare, etc are also commonly used local search engines in the UK for searching things online in nearby places.
But, if you haven't listed your businesses anywhere else yet, then, i would say, you should make a start from Google My Business. Find out a detailed tutorial or guide on how to successfully list your business online in Google.
Once you have added your business in google then it is time to move ahead and add your citation listings in other major local business search engines in UK for which we are going to provide you the details.
List of free online marketing sites for small businesses in UK for generating leads and traffic
Here, is a list of local business listing sites in UK where you can market your business free. Though, there are paid or premium listing options as well through which you can get leads and sales faster.
#2. Bing Places for UK Businesses
#5. Foursquare
#7. TomTom
#8. Yelp Listing
#10. Scoot Uk
#11. Hotfrog for free online marketing site uk
#12. Free small business advertising directory UK
#13. MisterWhat- small business marketing directory
#14. Bizadee
#16. Opening Times Free company Profile
#17. Tipped
#18. InfoisInfo
10 Influential Marketing Sites for Business Promotion
The sites which i am going to add in this listing belong to different categories and types altogether. The sites are a mix of various types of online platforms. But, one thing is common in all of them: they all are great places for free online marketing!
Off-course, you will have to be very active on them and have to show authority on the topics you write about. These platforms can provide you great stage where you can find the right audience for marketing your business subtly.
For example, Mix.com, Flipboard, buzzfeed, Reddit, Medium, etc are the online places where only the influence marketing works best.
Apsense :  Apsense is a social networking site for business where millions of registered users promote their business and services in free/paid ways.
40Billion.com: An outstanding platform to promote your business or company in front of millions of people. A great marketing site for B2B, B2B, and C2C leads.
Medium: A free and great platform for influencer marketing and article based promotion. Medium is a highly SEO friendly platform where you can find outstanding opportunities for digital marketing.
Buzzfeed Marketing: Online marketing via articles.
Reddit: an outstanding platform to have your say! An online platform where you could find marvelous communities based on any niche. A great site for generating buzz and activity around your business.
Mix.com: Stumbleupon.com… you know already? Mix.com is the new name of it! I dont need to tell you more of it.
List.ly: Curate and publish content on List.ly in the form of listings. This is a social plus content based platform for free digital marketing.
Flipboard: Flipboard is a magazine kind of website which has millions of readers. They publish content in the form of stories related to anything and everything. The platform is fully free. You will just have to add RSS of your blog and your published magazine may attract any numbers of views and reads depending upon how powerful your content is.
ProductHunt: If your business is related to online tech products then you must register on this site. Great place to market your digital products.
Scoop.it: This is a cool place for marketing your business free online by curating content. Influencers can create great leads from here.
Readers, please post your valuable comments regarding UK local marketing sites list, so that we can improve this listing and provide better readers experience in future. Thanks!