List your business free in the Best of the UK classifieds Websites for business and services category. 25 best business classified sites for all UK cities 
The present blog post is written for those who want to advertise their business services for the local places in the UK. Representing a business on the Internet is very crucial today, and getting found on local markets is more so. In the same way as Online Trade Portals are used by big business houses and online sellers and exporters, Business Classifieds portals are the first places on the Internet for a small business owner or seller to promote their products or small level professional services.
So, if you are among the ones who want to take their business where their audience is, then you must grab this business opportunity classifieds list and make full attempts to be widely visible on the popular classifieds portals as they are very easy and commonly used webs by the Internet users.
Post free business services online ads on UK classified sites. A list of best business classifieds for UK where you can list your business or post advertisements for your company, business, or professional services.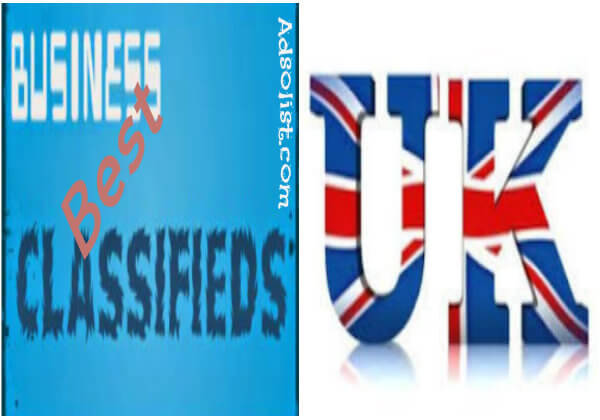 Every of classifieds sites listed below has a category for business/services. The business classified websites list is fresh and has recently been updated for 2014-2015. Posting business advertising content on these classifieds sites is free.
You can register and start listing your business advertisements right away on these popular ad posting sites for UK. Classified sites compiled in this list are old enough to receive good faith and reliability from customers. Each site is the list is SEO friendly and gets good volume of search engine traffic .
Your ads posted on these sites will get good search results from all around the UK. Just go and post ads on these best business ad posting websites.
Advertise your business in the UK-post free business online ads 
You can advertise any type of business that is legal on these business advertising sites. Some of them are business directory sites that offer listing your business for free, just fill out every details they ask about your business services and your business would get listed free on these good directory sites.
http://www.olx.co.uk/
http://www.adoos.co.uk/
http://www.1uk-classifieds.com/
http://www.smallbizads.co.uk/
http://www.adtrader.co.uk/
http://www.vivastreet.co.uk/
http://www.backpage.com/
http://www.adpost.com/uk/
http://www.ablewise.com/ads/listings/United-Kingdom/
http://www.locanto.co.uk/
http://www.uneeds.co.uk/
http://www.adgo.co.uk/
http://www.businessclassified.co.uk/
craigslist.co.uk/
http://www.christianbusinessdirect.co.uk/
Readers, please post your valuable comments regarding UK business classified sites, so that we can improve this listing and provide better readers experience in future. Thanks!