List of Best B2B Sites in India for Traders, Wholesalers, Manufacturers, Suppliers, Buyers, Sellers, and Exporters.
Top 10 B2B Websites in India's Online Marketplaces for Trades and Business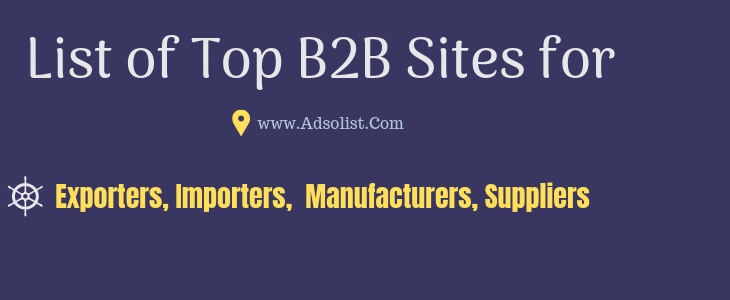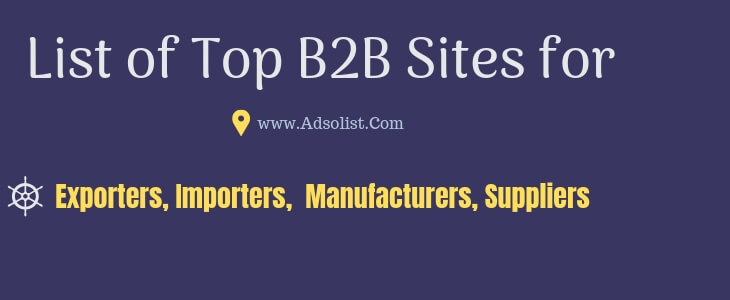 B2B trade portals are big online marketplaces and they handle billions of dollars transactions between their clients. They offer extensive support and web based technologies to their customers for successful trade processing. You can find import export business opportunities at these B2B sites.
For example, Exporters India-  www.exportersindia.com is a great B2B marketplace for not only Indian businesses but also  online the global traders who are interested in importing products from Indian companies. You will find more such examples of B2B websites in India.
There are many levels of trade operations that are carried away on these B2B trade portals. From thousands of bucks to millions of dollars businesses are done through these online marketplaces in India. More than 30% of the total online trades on these marketplaces happens between Indian and overseas businesses. They fill the geographical and legal gaps between two businesses.
So, if you are a small businessmen or supplier or buyer in India then you should take advantage of these online marketplaces. You need to register an account for your business on a few of these Business to Business (B2B) trade websites to get it started.  They will provide you with all the required information and support to get you going on their online platform.
The best thing about these world class Indian B2B websites is that they provide you full details about everything you need to promote and expand your target clients and customers.
From research documents to shopping cart, the websites offer you every feature and facilities you need to setup and sell your products or professional services. Consider them as online tools 10 times more powerful than simple online buy sell sites for creating new business opportunities for your company or services.
On these sites you get a dedicated business portfolio, dashboard, selling tools, and site wide mentions. It is done so that you get everything you need to create successful wholesale business deals, long term business tie-ups. And you get chance to meet with potential buyers from around the world by listing your business here in these B2B trade portals.
Why Online Trade Portals?
The Trade websites inherit the combined qualities of business directories and classifieds plus they offer much more business opportunities in faster and effective ways. The B2B Portals are bigger, stronger, wider, and more powerful in reach and selling. They are the places where actual sales and business collaborations take place between buyers and sellers, importers and exporters, entrepreneurs and manufacturers.
The trade portals have much more bigger scope than Business directories where the latter are a way to promote your business website or products online in a less aggressive and non-spontaneous approach.
If you are a small or middle level company or product house, then showcasing your products and business portfolio on the below given trade portal sites could give your business an instant uplift and you can start expanding your reach.
B2B Websites provide a common platform to both buyers and sellers that offers the transparency and acts as a guarantor of the sales and transactions involved between the two parties.
Read here thorough comparison between Alibaba, IndiaMart, and TradeIndia: Pros and Cons of Alibaba IndiaMart and TradeIndia Portals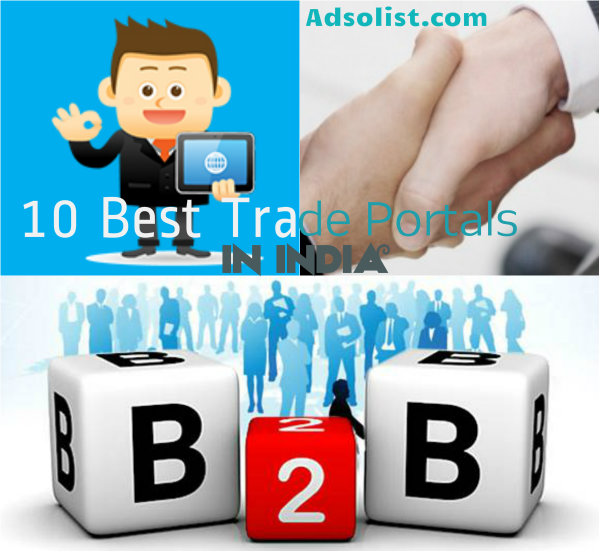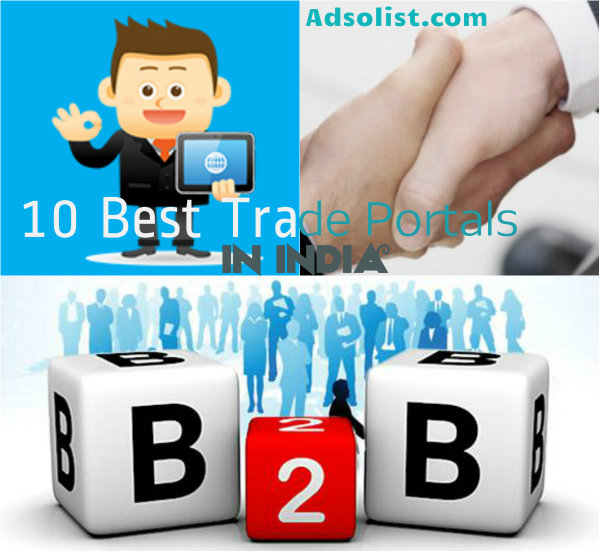 Below is a sample of some commonly traded items and products on these B2B trade websites. What makes these online portals so appealing and fascinating? Simply because they are the best in the class.
You can find here businesses from Major Production Centers, Core Indian Cities and local regions, and Verified suppliers and sellers:-
Apparel, Textiles & Accessories
Auto & Transportation
Electronics
Machinery, Hardware & Tools
Gifts, Sports & Toys
Home, Lights & Construction
Health & Beauty
Jewelry, Bags & Shoes
Electrical Equipment, Components & Telecom
Agriculture & Food
Packaging, Advertising & Office
Metallurgy, Chemicals, Rubber & Plastics
Consumer Electronics
Innovative tech
Web design and development
Men's, Women's, and Children's Clothing
Top 10 B2B Websites in India for Trades:
List of 10 Most Popular B2B Trade Portals in India for Buyers, Sellers, traderes, exporters, manufacturers, suppliers, and wholesalers:
The first place for listing your business online in India that deals in B2B, B2C, or C2C!
The No#1 Best Indian B2B directory for exporters, importers, product manufacturers, buyers, sellers, entrepreneurs, hotels, web development, travel-tourism industry companies, social media marketing, digital marketing service providers, and many others. IndiaMart was started by Dinesh Agarwal around 1996 who had long ago realized the potential of web based business marketing.
More than 700K companies are listed on IndiaMart and the numbers are growing every day with a faster rate than ever before.  Now, the IndiaMart platform has reached to a stage where it is being visited by 10 million buyers (individuals and businesses) every month.
Alibaba is considered as one of the world's largest online B2B marketplaces for trading business and products online. Buy or sell a variety of goods from their registered and authentic sellers from around the world.
Alibaba is truly a world class Indian Trade portal for B2B leads and sales, Top Manufacturers, reliable Suppliers, reputed Exporters, consistent Importers of various types of products and services.
They have millions of smaller and bigger registered Suppliers, Manufacturers, Exporters, Importers who find trade leads easier and effective at AliBaba B2B portal.
Started in 1996, TradeIndia portal is owned and run by Infocom Network Ltd company. TradeIndia is another great place for buyers and sellers where you could find more than 1500 product categories and sub-categories on the website.
They have won prestigious awards for providing excellent B2B directory services for Indian as well as foreign businesses.
TradeIndia, as the name suggests, is intensely focused on trade shows and exhibitions.
This a global channel or B2B Marketplace for Buyers, Manufacturers, Suppliers, Exporters worldwide. EC21 has a special appeal in Indian market place where you can connect with business people from around the world and may create good business opportunities in overseas markets.
EC21 claims to have World's Biggest Product Database.
There are more than 3.5 Million various products listed.
You can have business citation details of 3+ Million Buyers from more than 240 Countries around the globe, including India.
They provide powerful trading tools by using which you can grow your business in global marketplace.
A successful online market place for trading wholesale, B2B, import items, and export goods. EC Plaza works as a great local online marketplace for both the parties involved. They have many advanced listing and selling features on their web platform.
EC Plaza was founded in 1996 and since then it has achieved a great success in establishing itself as one of the best B2B sites in India. There are more than 1 Million registered users on it. It also provides offline services apart from online trade services.
EC Plaza offers a wide area of services to its members that include,  digital marketing, trade consultation, business exposure to Small and Medium sized Enterprises (SMEs).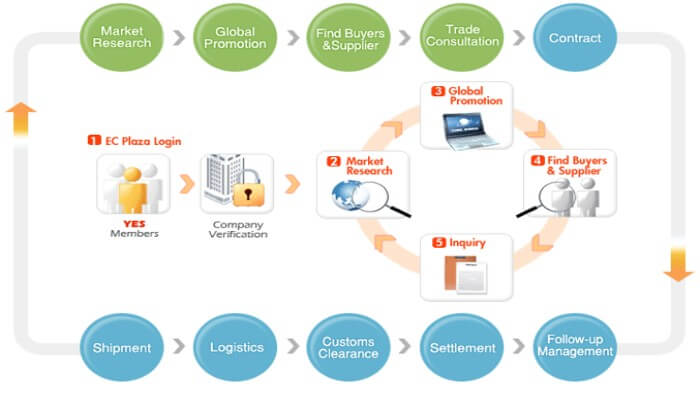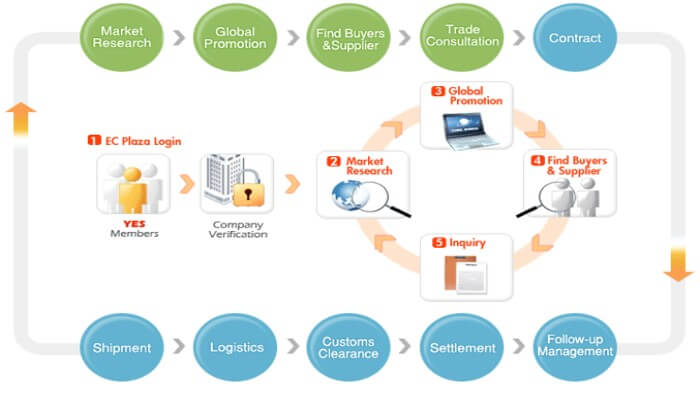 They have a worldwide network for services related to business and trade which helps its members in creating business opportunities and increasing trade in India and beyond the boundaries.
EC Plaza boasts of having more than 4 million products and offers listed on their trade portal.
Business to Business marketplace, B2B Manufacturers directory website for buying and selling goods and services to a larger sized audiences. With well over 7.8 Million registered users on their global network of trade portals they are very popular here in India as well and are ranking under top 10 B2B trade portals in India.
B2B Manufacturer Directory for Asian countries, Including India and China . With well over 3 Million global registered members from 200+ countries world wide. It makes good business sense.
Import or export your products to and from India. An International B2B and wholesale market place for importing and exporting goods and business services.
A free trade portal for India. Indian exporters, manufacturers, companies, and sellers directory to get Information about goods trading businesses and companies. list your products and business free.
As the name suggests, Indian Industry is a trade portal for Indians. Indian Business Directory of Suppliers, Manufacturers, Sellers, Exporters, Wholesalers & Traders from Indian Industries.