Top 20 Business Listing Directories for Delhi NCR 
The Type of Listings you can Add or Submit to these Directory Sites:

Company, Business, or Product Listing page.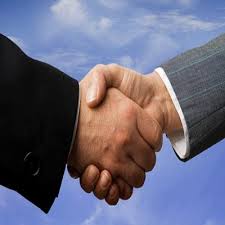 List your business, company, or products for free in these local directory sites for Delhi .  All of them are free to register and add your business. They will serve your online promotion motive to a great degree. You should register at these sites if you have opened a new business or you haven't added it to any marketing site yet.
Listing in these Internet directories is a great way to improve local SEO and Geo targeting for your business too.
If you own a business or company in Delhi city, you can use this list of biz directories and get benefits of free marketing and advertising. By listing your products or business in these local directory you can improve overall presence and SEO of your business and/or website.
You don't need any specific technical knowledge or advanced skills to list your business here . Everything is self explanatory.
This is the simple process to add a business that most of the local directory sites follow:-
Register on the site ⇒ Verify your account details (check your email ) ⇒ Login to your directory account ⇒ Click on the appropriate link to start adding details ⇒ Fill In the business detail Form ⇒ click on 'Submit' or 'add your business' button. That's it! You are done!!
And, be ready to see your business flourishing in the online searches made for your niche. You stand a good chance to get nice leads and sales for your business from the Internet! 
These Business Directories act as Local Online Search Engines for Delhi
Delhi- being the capital of India- is one of the highly desired places for all kinds of businesses in the country. In Delhi, there are lots of big business houses and companies that fall in various industries and sectors.
Popular Industries present in the city are- Telecom, Corporate, Sales, Marketing, Insurance, Health, Education, Pharma, BPO, IT, Software, Computer networking and Internet,  Electronics, Consumer goods to name a few.
With the popularity of small and big sized businesses in Delhi, there is a huge demand for online marketing and promotions for these businesses to run successfully.
This is the reason – to help those who are looking for high traffic and search engine friendly directory sites for Delhi- we have published this list . These submission sites focus on helping small and medium sized businesses in reaching their marketing and advertising goals in minimum cost.
Top Directory Sites for Online Business Marketing in Delhi NCR:
A list of best online directories for Delhi City to list a business, company, or product for free. This would prove to be a great online advertising opportunity to showcase your products and business services for free!
The reason is that the users from Delhi visit these sites most of the time for searching a business or service online in their local vicinity. And what could be better than getting found online through these most searched online portals in Delhi city?
List of 20 Best Business Directory Sites for Delhi and NCR Regions
The above listing sites act as local search engines for getting information about the Delhi based businesses that are being promoted or enlisted on the Internet. Majority of the above listing sites are B2B directories for local businesses in the city. While some of the are like citation sites where you can mention all the contact information about your business in brief way. In anyway, you must consider listing your business on these sites to enhance exposure and local SEO for your services.