Online marketing and business – 10 best sales secrets and techniques for Internet marketing, advertising, and business
Today, i am going to list 10 most commonly used and widely adapted Internet marketing and online advertising techniques and tips that have always been proved to be useful for companies to boost up their business presence and improve sales figures.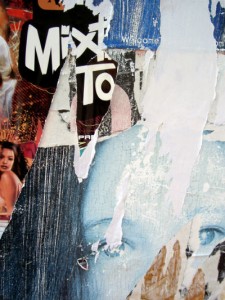 Competition is now experienced in all business fields. This is mainly due to the increased production of different commodities that seem to compete for the same market. This, therefore raises the need for one to up their game and employs unique techniques to secure a good market share. This articles focus on the tips and techniques that will always see one succeed in internet and local marketing.
1. Innovation is the key – Innovation is very important for a business to prosper and make a constant growth. Whether it is small or bigger, any kind of innovation should be welcome as it only helps the business in some or the other way. There is always a scope for innovation; may be innovating your workplace could bring some positive changes which may ultimately reflect in your sales graph, though how so ever small it could be, but it will contribute in that larger picture which you want to draw for your company or business.
Keep rotating (read as innovating!) your business marketing strategies as no one single tactic will work forever. Many a times, the customers will seem to tune out after a while. More to this, you also get bored and may lose the morale and zeal to keep the business rising to greater heights. Marketing should always bring along fun and excitement. This can however only happen if one takes advantage of the thousands of available opportunities to communicate with customers and know their take.
Now, lets here find some small techniques and business improving ideas in which some could be implemented on small level while others could be used on a larger scale as well.
2. Buddy marketing is another great technique. This is best done by distribution of brochures, leaflets and business cards in the local market places near by your business location to attract customers easily as people tend more to utilize the services that are located in their proximity. This way, you get to reach easily to the customers and can receive more feedback which is very useful for the good health of your business services.
3. Printing of best small ad's on post card. These can then be mailed to prospects in the targeted market. Many people will show interest in reading the postcards if brevity is observed. This is a proved method that can drive huge volumes of people to your website. This consequently influences your sales. What makes it even more favorable is the fact that it is one of the cheapest ways to get traffic to your account.
4. The stick it! Technique is also very effective. The use of stickers and stamps as well as handwritten notes is one of the best ways to sell out your business. This is not just effective on billboards and walls but also on mails. People who receive the mail will first read your sticker even before they get to read the envelope's content.
5. Follow-ups.  Sending of second offers to customers immediately after their first purchase is also a great way to improve your sales. This may even be a handwritten note informing the customer that on the return with the note there will have the benefit of getting a free offer. For urgency, it should always have an expiry date.
6. Newsletters. It has been observed that one spends six times more to make a sale to a new customer than a frequent customer. This is why past customers should be held dearly and treated with utmost respect. A newsletter will help you to keep in touch with these customers.
7. Seminars. Sharing quality time with key customers is very vital. This is the best time to introduce your new products as it will be the easiest way to advertise it. Charging a fee to the seminar shows the impression of value and at the same time earns you money.
8. Mail outs. Always make sure to enclose ads, fliers and brochures in out going mails. This is another great way to advertise your products and surprisingly, it costs no extra postage fee.
9. Bartering. It helps one promote the business in a great way. You can always trade a product for advertising space or for another product or service from other companies. This sells out your product while giving you excellent service.
10. Adopt a new way of answering your phone. This may be by announcing of the latest offer while answering the calls. This is a great way to get one's attention and you can be sure it will earn you more sales.
Read more on best advertising tips and techniques in one of the posts from Adsolist.com