Top 20 Classifieds for Free Online Advertising in Mumbai. Post ads on Best Local Sites for Mumbai, Maharashtra.
Want to post free online ads for Mumbai city?
Here are the popularly known online Classifieds where you can post advertisements that will be seen, searched, browsed by local customers from Mumbai, Maharashtra. Post free classified ads in these top 20 local advertising sites for your products, business, property, etc.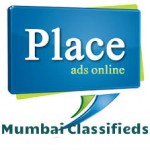 Most of the Classifieds sites in this exclusive list are popular all over India, and some of them are exclusively dedicated to Mumbai based local market places.
You can register easily on these advertising portals and start promoting your products online .
We have prepared this list manually by checking every site in this list.
The main parameters we used to judge any classified site were :
How popular the classified site is in India/Mumbai?

Number of unique monthly visitors for a classified.
Alexa ranking, classified site domain age, and Google PR .
Ranking in Google SERP ( Search Engine Results Page)
List of Free Online Advertising websites for Mumbai:
Download the classifieds list in PDF (with clickable links) ->> 20-best-Mumbai-classifieds-sites-list
http://mumbai.quikr.com/post-classifieds-ads (Post free ads for Mumbai suburbs)
http://mumbai.click.in/ (Post ads for Home, jobs, buy sell ads)
http://mumbai.vivastreet.co.in/ (Free classified for Mumbai)
http://mumbai.locanto.in/post/ (Real estate, community, buy, sale ads for Mumbai)
http://mumbai.olx.in/ ( classified in Mumbai for jobs, Cars, property, sale, products ads)
http://mumbai.global-free-classified-ads.com/ (Free classified ad posting site for Mumbai, Maharashtra)
http://mumbai.clickindia.com/ (Post free advert for jobs, real estate, community, education, houses)
http://www.mumbaiclassic.com/ (Mumbai Post free ads no login or registration required)
http://mumbai.khojle.in/ (Classified site in Mumbai for free jobs, property, mobile phones)
http://www.mumbaisuburbs.com/classifieds/ (Local advertising for Mumbai for jobs, real estate, sale, services)
http://classifieds.webdunia.com/ct/1/269/city/mumbaiclassifieds.html (Free advertising site in Mumbai for Jobs, sale, services, business)
http://mumbai.indialist.com/ (India list classified website for Mumbai to post free ads for anything)
http://mumbai.adfix.in/ (Post ads in Mumbai without signup for products, business, services)
http://mumbai.freeads.net.in/freeclassifiedads/mumbai/ (Post free ads in Mumbai for buy sell, real estate, property ads)
http://www.wohho.com/mumbai/ (Mumbai Indian classified for services, real estate, jobs, property ads)
http://mumbai.klist.com/list (Klist for Mumbai Maharashtra-post community, services, auto ads)
http://navimumbai.namanas.com/ (Buy sell, Matrimonial, services, jobs classifieds for Mumbai suburbs)
http://ads.mumbaionline.in/index.html  (Online ads for Mumbai – post free advertising for Cars, services, pets)
http://www.mumbaidiary.com/Classifieds/freelisting.aspx (Mumbai free listings community site for anything and everything)
http://mumbai.craigslist.co.in/ (Mumbai Craigslist for buy sell business ad listings)