A small guide on paid Advertising networks: Top 10 paid Ad Networks for Online Publishers to Monetize your content
Best online Ad Platforms to choose from for monetizing a content based website or blog. List of 10 best paid advertising platforms for small business owners & Publishers.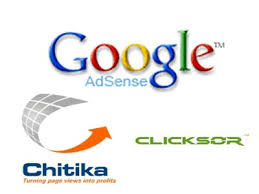 Top 10 advertising networks – Yes, you heard it right, there are hundreds of advertisement networks! Some are country-based or local while others are global in their reach or access. Choosing the most suitable one for your specialized content is a difficult task and this article has been written to sort out the problem and help you make a final decision. It is important to join a good advertisement network if you are a small company, business, entrepreneur, blogger, or webmaster who is looking to make good money by monetizing their content.
Making money via monetizing web content is a serious business and many companies or small businesses completely thrive due to the highly paid revenues for using the ads through the 'advertising networks'. Hence, choosing a right and apt ad network for your business or website is the most important factor that may make a big difference to your monthly earnings. from putting ads from interested advertisers and marketers through a platform offered by ad networks we are going to discuss here.
I have briefly reviewed here best advertising companies for publishers like you who solely depend on good paying ads on their blogs or websites. Most of the paid networks discussed here offer you various ad formats to help generate maximum revenues using any type of popular ad types: banner/ text/ video/ in-text/ mobile/ full screen ads, etc.
Every advertising company works on different ad models, so choose as per your content , like : CPM, PPC, CPC, CPS, CPL, CPA, CPI, CPV etc.
What to look for while choosing the best ad networks for you?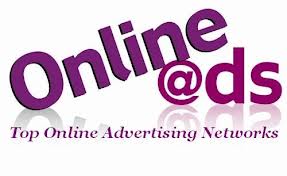 Before applying for an ad network as a publisher to monetize your website or content you should review the network and check the following details and criteria in order to take a first step towards making money successfully as a publisher or content marketing company :-
There are numerous money-making platforms for content publishers today, just look out for the best provider that fulfills specific requirements and which is best suitable for the type of content of your site in terms of monetization, tools, features  and ad placement optimization for the maximum output.
Standard and quality of the ads served by the advertising media. This is an area you should check carefully while selecting such a platform. Served ads speak a volume about the reputation and quality of the ad network. A network that allows only qualified and medium and big sized companies as advertisers will be preferred as this decides what type of advertisers you will be promoting and it is also a good indication of the revenue you will be generating through this.
Know the mode/time of payment – This is also a valuable point while reviewing a media network. And, check in how many days  a network pays you. The minimum balance requirements, payment frequency,  and what all options are available to get paid with your earnings. The common modes of payments are : Check, Wire Transfer, EFT (Electronic Funds Transfer), PayPal, Direct Deposit. My personal experience is that EFT or Direct Deposit (DD) are great ways to receive payments in your bank account, since they are modern ways to get your money transferred online in a fast and secure way.        
After you have become well aware about what are the important parameters that we should take into account while selecting an ad network , now we will discuss here the 10 best ad networks available on the Internet for you.
There are two types of advertisements, namely cost per click and cost per impression. The better one is certainly cost per impression since the company would still pay the website even if the advertisement is not getting clicked on. It is all about the exposure and the volume of the traffic your website get from search engines and referral sites.
First of all, we will discuss about the best 5 of the paid advertising networks today that are popularly known for serving the content monetization purpose in best way possible for small online publishers, entrepreneurs, and content based companies :
#1 Google AdSense (the No#1 choice of Bloggers, Content writers, and small online publishers)
Google AdSense is the front-runner content monetizing platform when it comes to offering the contextual advertisements.   Google AdSense can both become a CPC or CPI so the advertiser can choose which among the two would benefit him more. Most of the bloggers and content writers use Google AdSense to monetize their content. AdSense is powered and owned by Google itself and thus has this inherited quality and faith from all across the world.
AdSense ads which are identified by these words : 'Ad choice' , are the form of online paid advertisement that is very popular on the whole of the Internet. Internet advertisers, online marketers and companies use Google AdWords to show ads on those sites that are using Google AdSense ( to show ads on their sites- publishers). www.google.com/adsense/
Hence, Google AdSense and Google AdWords work in collaboration and they both are owned by Google itself!
#2. Advertising.com 
Advertising.com or ad.com is a great alternate for generating revenue through your content. It is owned by a well reputed, renowned, and established Internet company AOL itself.  They claim to generate around 2 Billion ad impressions on their networks of online content/ websites/ publications that include 70+ of Com Score's Top 100 websites & 90+ of Ade Age's Best 100 advertisers . They run CPM based advertisements.
www.advertising.com or www.ad.com   
#3. Tribal Fusion
Offering a wide range of ad formats, Tribal Fusion is one of the best paying ad networks on the net. Tribal Fusion is a leader in true sense in online marketing industry for what they do! They work on the CPM based advertising. But, Tribal Fusion has some restrictions to their advertising program for publishers. As a publisher/company you can join Tribal Fusion only if your website gets more than 500K unique visitors per month. You would have the option of blocking out some advertisements if you don't like what they look like. http://www.tribalfusion.com/
#4. Casale Media
Casale Media is another one that pays monthly and their minimum payout is $25. They have some attractive CPM rates and their staff would be glad to help out in any way they can. There is a better earning opportunity if you use popunders.
#5. ValueClick Media
They are known as one of the best in the country since they also have a good technical and support staff. You can even choose how your advertisement would look like in the website so it would look visible to the public. See here full review of Value Click Media
5 more good advertising networks for publishers that are popular for their excellent offerings and services :-
#6. Clove Network

–
A reliable and quality ad media house online since many years. They are well established and look for publishers and companies that have content which receives good traffic from USA, Canada, UK, and Australian countries. They require a publisher to deliver minimum 50K impressions from the above countries. Clove Media Offers various types of method to generate revenue for your content, like CPM, CPC, CPA, and CPL. http://www.clovenetwork.com/
#7. Epom Market

–
Epom is an international ad network that connects advertisers with publishers in many countries all over the world real well. They also pay on time and that is a big advantage. They also respond to any query within a day or two. Their payment terms is a monthly basis and the minimum is $100 for them to make a payment.  Publishers sign up free at Epom Market
#8. Vibrant Media –
Ads through Vibrant media, which was established back in the year 2000, reaches to more than 250 Million users every month.  They offer every type of ads for computer and mobile users . You can choose from various formats and styles of ads, such as –In-text, In-image contextual adverts. They are specialized in in-text and in-image advertising and their approach is different from the herd.  http://www.vibrantmedia.com/
#9. Chitika

–
A well-known revenue generation platform for small as well as mid-sized content publishers and marketers. Chitika has made a good name for itself over the past few years, and now they have more than 300,000 websites and blogs onto their platform. Their ads run on every type of publishers : small, medium, and enterprize level. To apply for Enterprize publisher program at Chitika your company must be getting at least $1M/year as revenue in serving online ads. They work on CPM model and define websites in 3 different levels : Copper, silver, and Gold level. Gold level sites get highest CPM rate.   Chitika offers ads in various formats, like in-text, banner, and text ads. Signup for Chitika Network for publishers

#10. Burst Media –
Since its Establishment in 1995, Burst Media has been one of the best ad networks and is being used by all types of content publishers : Content Agencies, web masters, bloggers. http://www.burstmedia.com/ 
Some important and commonly used terms and their meanings for paid advertising systems for online publishers –
CPM – It is the cost/number of the ad per thousand impressions ( M means 1000 in Roman numbers) 
CPC – it is called Cost Per Click. It's the simplest form of ad pricing. If CPC is $2, it gives the publisher 2 dollars per click made on an ad.
CPA – Stands for Cost Per Action. ( this is commonly used method in affiliate marketing) . An action could be counted as and when a user visits/registers/fill up the forms on the advertisers website. For an ex. job portals and insurance companies run such campaigns in which an action could mean a user ending up signing up or uploading their resume/personal details on the advertiser's main website.
CPL – Again this is similar to CPA and stands for : Cost Per Lead. If a user on the advertiser's website/webpage/software/product does a specific activity through the link on the publisher's website. The 'activity' is defined by the advertiser.  For an ex, if a user downloads a software and activates a trial version from the advertiser's site it could be counted as a lead ( as there are chances that the user will subscribe the full version of the software and pay the advertiser for that!)
CPS – Most of the affiliate programs go by this term : Cost Per Sale.  An Advertiser pays a fixed commission ( pre mentioned in the affiliate program available for publishers) to the online publisher on the sale made via a click on his website.  Or it could be a straight amount irrespective of the size of the sale.
CTR- It is always counted in percentage. Click Through Rate for an ad is used to determine how many percentage of the total users who saw the ad actually clicked on the ad . This term is very helpful in deciding how your ads are performing. You can compare two or more ads by their CTR and improve/optimize the low ranking ads according to the rule of average.  
Across the web, some common ways that content publishers (including bloggers, writers, article writers, web copy writers) follow when it comes to monetizing their content –
Earning revenue by displaying ads from the advertising networks ( as discussed above)
Joining affiliate networks who mostly work based on CPA, CPS models (like CJ, Click bank, etc)
Selling ad space purchased by marketers and fellow writers and bloggers. Like BuySaleads.com   
[advancedsocialwidget
layout="layout2″ width="250″ widthby="" title="" content="" icons=""]